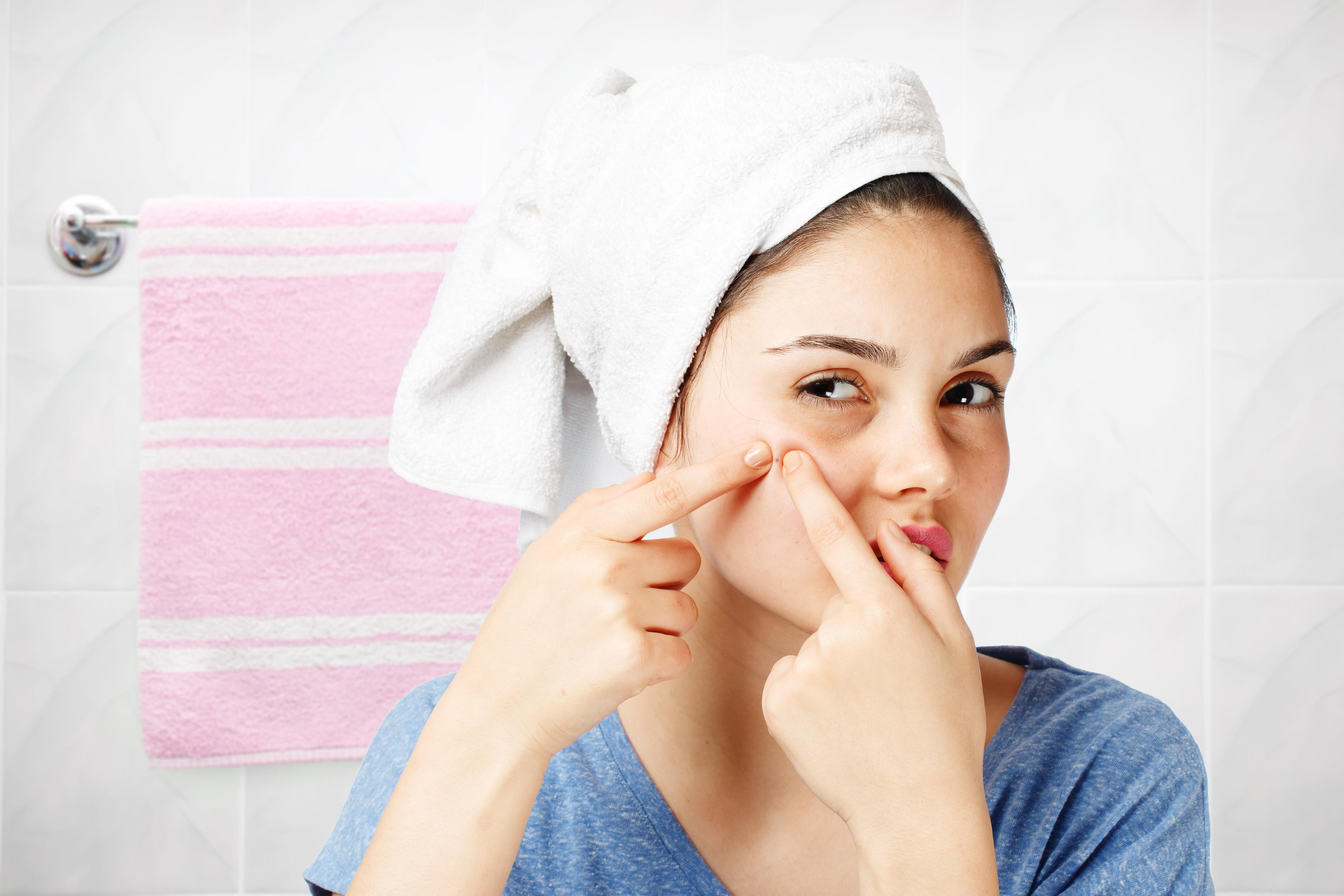 Acne or Pimples…Successful Treatments!
Pores, which are hair follicles, get blocked therefore, causing acne. Oil gets trapped in the pores which causes bacteria grow. As a result, blackheads and whiteheads (the typical pimple) form.
Acne can form on the face, neck, chest, back, upper arms and even on the shoulders. With severe cases, it can leave scars if not treated properly.
Preventative treatment is important along with treating current outbreaks. Be aware, you have come to the right place. On this site you will find many treatments that will help treat your pimples and prevent future outbreaks.
While usually affecting teenagers most often; it is not restricted to that age group. Adults can be affected as well up into their 40's.
With the breakout of acne, especially on one's face, self-esteem can be affected. So, be sure to try out several of the following home remedies to alleviate this embarrassing problem.
Home Remedies That Help Reduce Acne:
Use 1 part Apple Cider Vinegar mixed with 3 parts water to dab on pimples with a cotton ball. Using the vinegar full strength works, but can be irritating to the skin. Or, if you can, try with 2 parts water. No, it won't smell too good, but the smell

will

vanish in a few minutes.

Gently clean your face, then dab on benzoyl peroxide at the onset of a pimple. Start with a small amount since it

can

dry your face out and also cause redness. It may last a couple of weeks, but then go away. Continue with the regimen, at least twice a day, and you will see your face clearing up.

Mix 1 tsp. of cream of tarter with your favorite juice and drink once daily. The cream of tarter acts as an antioxidant. With continued use pimples will clear up in about 3 days while preventing other breakouts.

Dab egg whites on your face, particularly on each pimple, at night before bed. The next morning you should see a a great improvement plus the benefit of an extra smooth face. Be sure to gently cleanse.

Apply toothpaste, not gel, to your pimples overnight; it will dry them up. You may need to reapply the next night and soon they will be gone!

Mix about a dime size of honey and the liquid gel from an aloe vera plant. Break open a leaf from the plant to get to the liquid. Rub the mixture on 
pimples, it smells yukky, but you should see a difference the next morning. Repeat the process the next night, if necessary.
Using orange peel has known to be very effective on acne. Peel an orange and pound the peeling on a stone or cutting board with water to make a paste. Apply to the pimples at night before bed. Then, eat the oranges, they're good for you!

Lemon juice can be used for an acne treatment. Dab on affected areas with cotton balls. With regular use it can reduce further outbreaks.

Garlic has said to cure acne successfully. But, whoa… what a smell! Try it if your brave enough because it is known to work on the toughest of problems. Rub a cut clove of the garlic on the acne several times a day. It's worth the try if it works for you!
As always, take precautions using any home remedy. Not every remedy will work for everybody, but pick one that peeks your interest and try it. You will be surprised to find that they work just as well or even better than the expensive products we buy.
Credit: Priceless Home Remedies