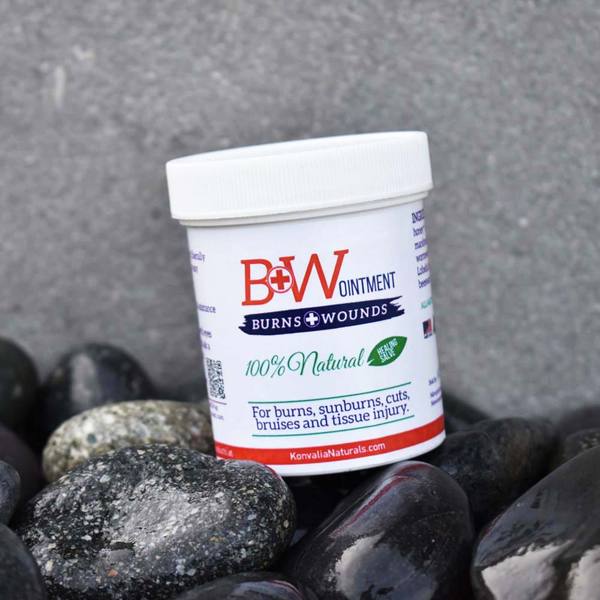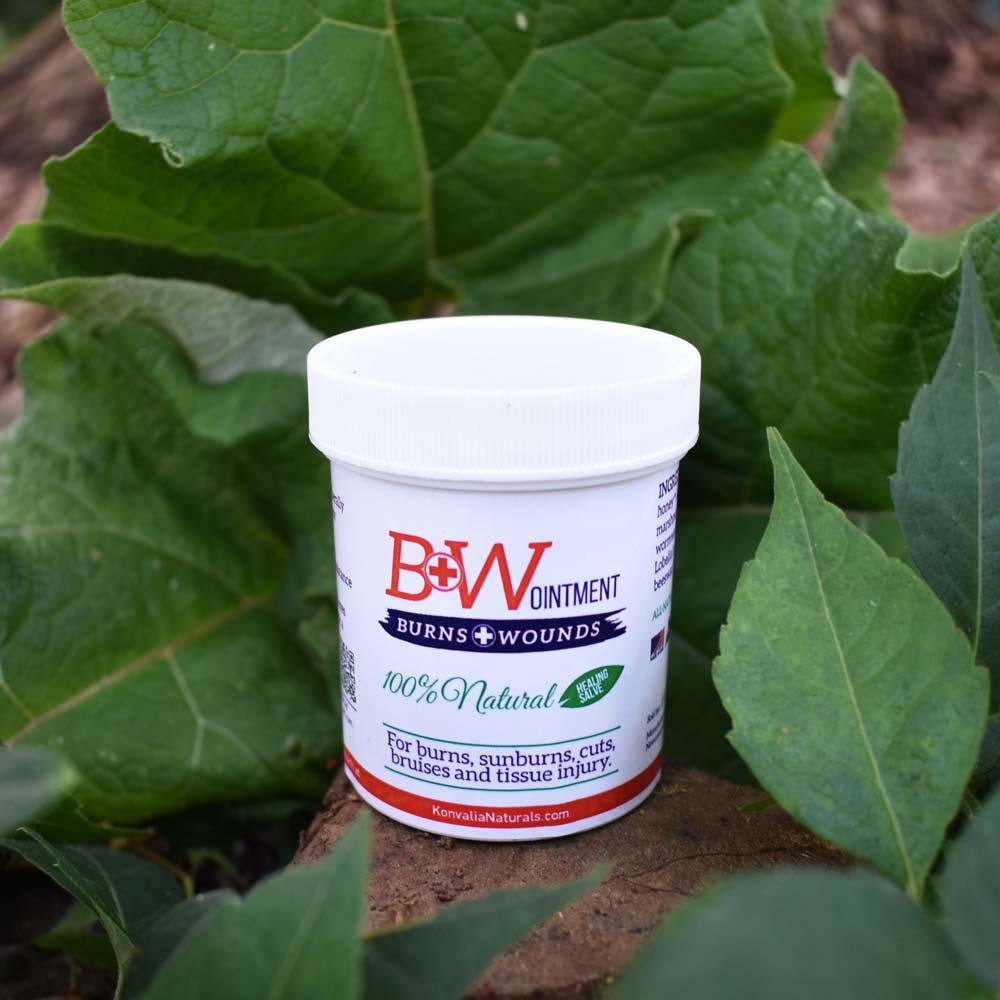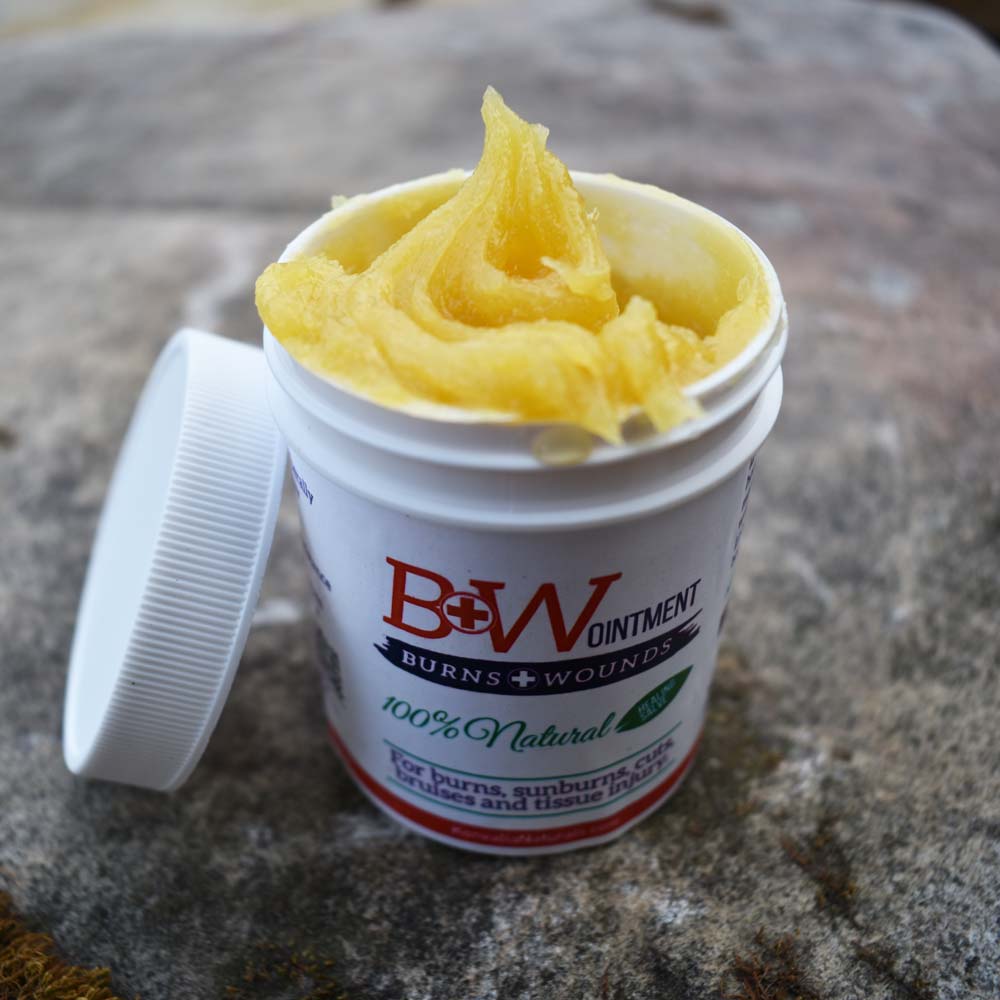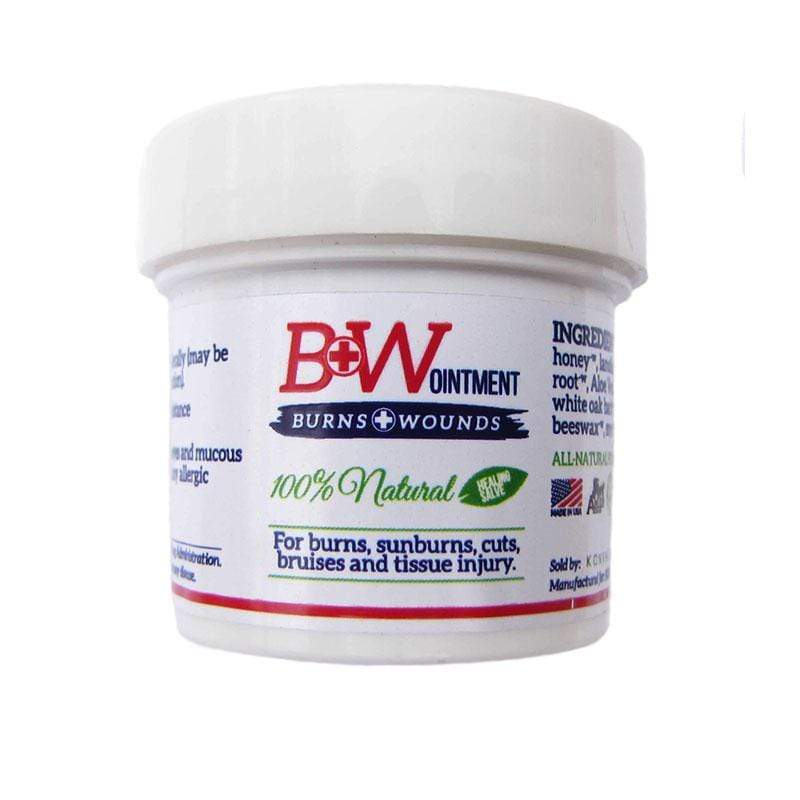 B&W OINTMENT - Free Sample Pack (1 per customer)
Sale price

$0.00
Regular price
(/)
---
B&W Ointment is a highly effective burn & wound cream providing some of the fastest healing & pain relief known. B&W's all-natural ingredients aid in skin rejuvenation and is proven to minimize scarring. Made and used by the Amish for over 25 years.
Uses: burns, sunburns, cuts, bruises, wounds, tissue injury, eczema, chapped lips, and more.
In a nutshell: B&W can be used like (and is superior to) Silvadene® for treating burns and like Neosporin®/Triple Antibiotic Ointment for treating wounds, cuts, scrapes, etc. If you do not find B&W to be this effective, you are welcome to return it for a refund.
Rather than killing the good bacteria along with the bad, like an antibiotic ointment, B&W ointment allows the good microorganisms (which promote healing) to live, while not allowing harmful microorganisms to multiply, thus preventing the wound from getting infected. These powerful ingredients in B&W make soft tissue heal amazingly fast, while also soothing pain. 
Basic Directions: After wound is clean, apply ointment liberally (may be stirred to creamy texture for easy application) and cover to seal in moisture. See 'Detailed Directions' below.
In cases of severe injuries, seek medical assistance immediately. For external use only. Avoid contact with eyes and mucous membranes. Stop using and consult your doctor if any allergic reaction occurs.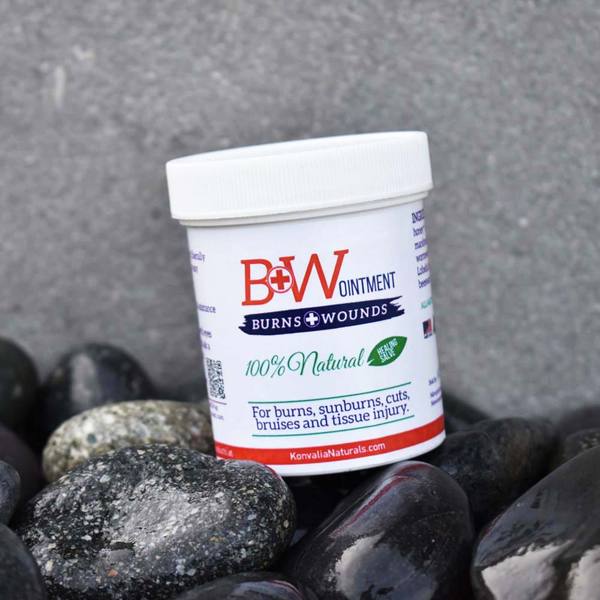 B&W OINTMENT - Free Sample Pack (1 per customer)
Sale price$0.00
Regular price
Choose options